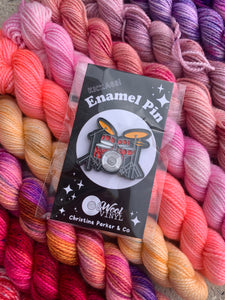 Add some flair to your project bag with a W&V logo pin! 
Pins are made of hard enamel and measure 5/8 by 1.25 inches in length.
If you are only ordering a pin, orders will ship Monday 6/29, I'm just waiting on my mailers to arrive so your pin makes it to you safely! 
If you are also ordering yarn everything will ship together within 48 hours of placing your order.